Open Mic at Big Johns Pub
Well, we can say "that is that" with the closing of Big Johns Pub, the open mic landscape of northern new jersey has forever changed. I will always value the friends and the great music we made on Thursday nights. I have been getting out to local music shows and open mics.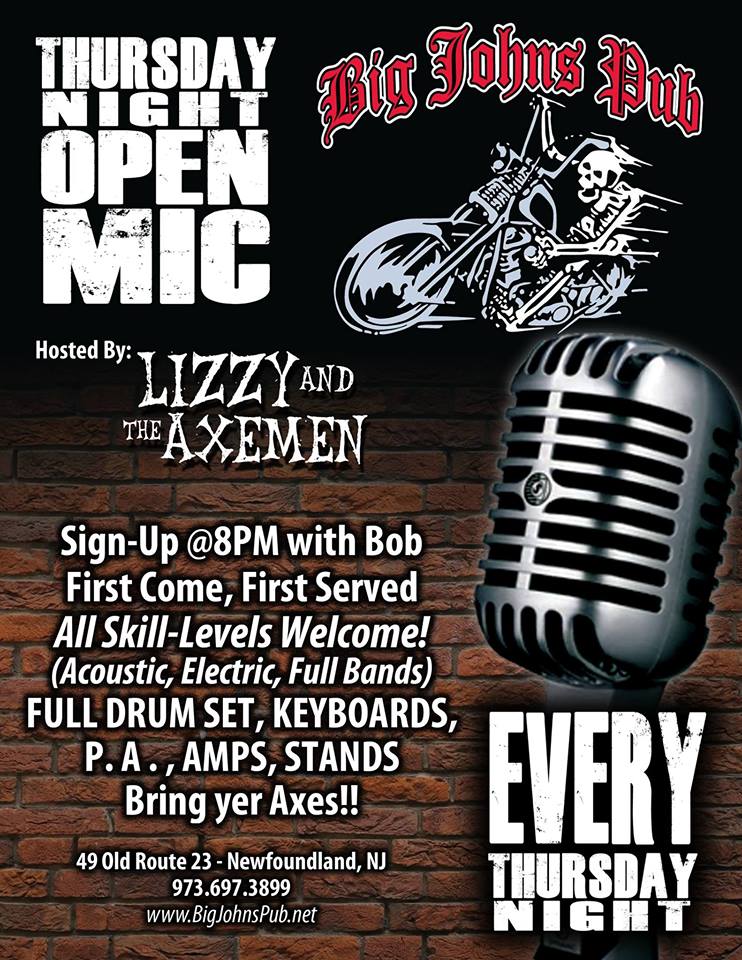 The torch has been passed to Bob to host the Big Johns Pub Thursday Open Mic. Bob and his crew will be playing with local musicians every Thursday Night beginning at 8 PM. I will be stopping by with my piano on a regular basis fro the Jam. Susie Q will be hosting an open mike every other Sunday during the Winter Months so check Big Johns Pub Website for more details!

Well, never say never! It looks like we will be doing an open Mic at Big Johns Pub in January and February 2013! The Last open Mic Ever was a big success thanks to all the talented friends that stopped by to play.

And thanks to Susie Q, the Sunday Open Mic continues into March 2013. Susie Q is doing a great job of it and I will be attending regularly. So stop by every other Sunday between 4 pm and 8 pm for some fun playing music with friends at Big johns Pub!
Susie Q

Open Mic at Big Johns Pub is back in Newfoundland in 2013!
BIG JOHNS OPEN MIC REVIEW
GET DIRECTIONS TO BIG JOHNS PUB!